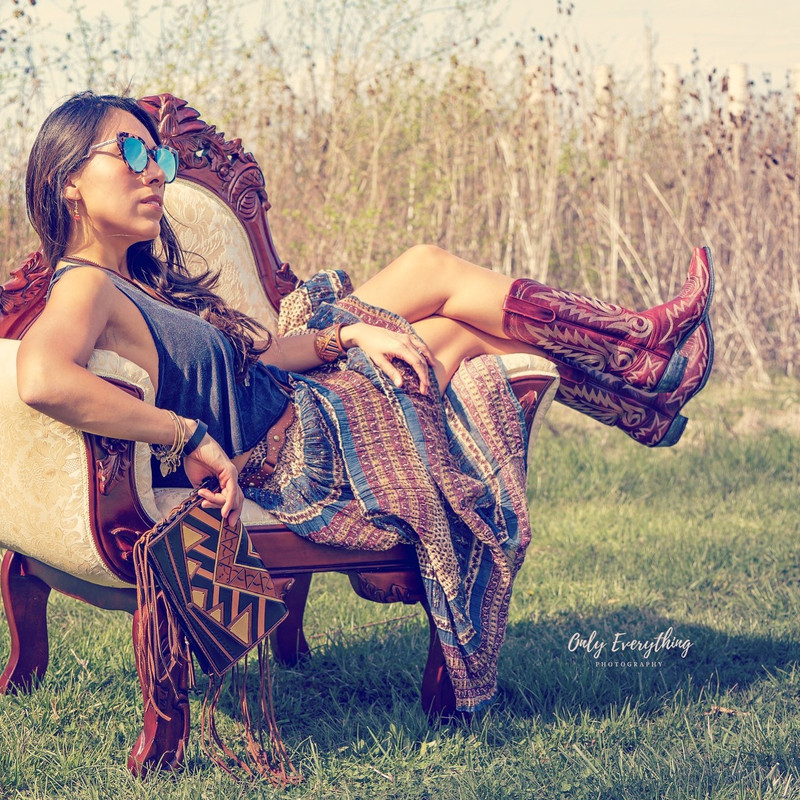 Hi there!
My name is Denisse. I love dogs, tequila and of course leather.
I am from Peru and lived by the sea until the age of 18, currently living in the Midwest & have an obsession for the Western & Boho. I love one of a kind creations & prefer handmade over anything. All this crazy combo results in eclectic pieces full of style & individuality which bring out the free spirits and gypsy souls.
My goal is to create one of a kind pieces of wearable art that are just as unique as the people that will be carrying them.
So Why Antlers & Leathers? I wanted to express my love for leather in a name that expresses uniqueness, re-invention and beauty. Antlers are unique to each animal-deer, though they grow in symmetrical pairs. They shed and regrow each year and I just think they are beautiful and give the animals such character. They can be sexual attraction or weapons to them. I like that it has that "double meaning". It is really up to you how you want to use and express your own uniqueness, your own you.

All the items at A&L are 110% handmade; no sewing machines here, no fabric linings, no stiffeners- just leather. No genuine leather here, but REAL leather; the kind you will have and will last for many years. The downside of handmade though, is that it takes time. The best side though, and it's of course THE best, is that every single item made is one of its kind, just like you!
Denisse Zavala-Rosales

Designer & Owner
Antlers & Leathers